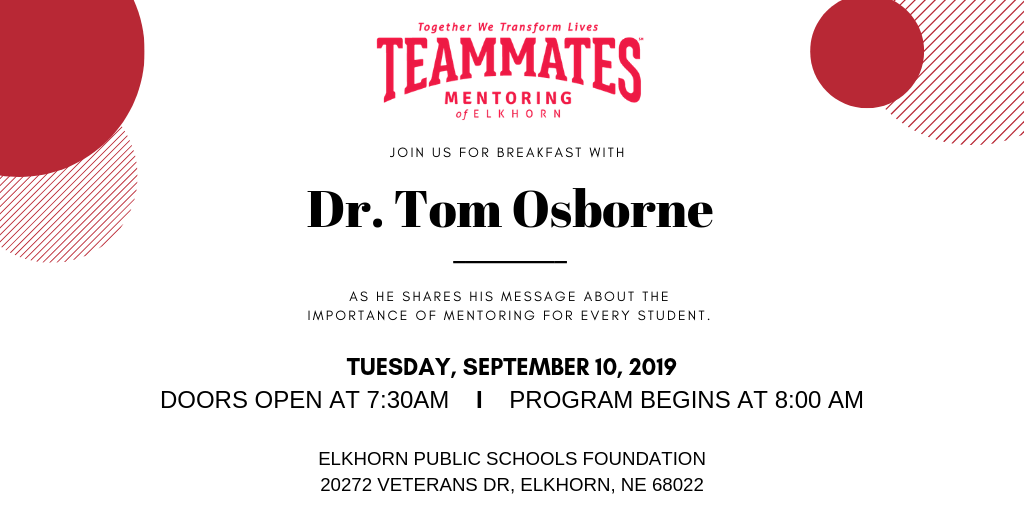 On Tuesday, September 10, 2019, district patrons are invited to join TeamMates of Elkhorn as we host Dr. Tom Osborne for breakfast.  During the event, attendees will hear a powerful message from the TeamMates Mentoring Program founder on the importance and benefit of mentors in the life of every student and the positive impact mentors see in exchange for their time commitment.   
The event will begin with breakfast at 7:30 am, followed by Dr. Osborne's presentation at 8:00 am and will be hosted at the Elkhorn Public Schools Foundation, located at 20272 Veteran's Dr, Elkhorn, Nebraska, 68022.
To RSVP, please contact Sara Twyford at 402-289-2579 x 10007.