MISSION: At Elkhorn Valley View we are committed to having all children grow. Therefore we promote the continuous growth of students and emphasize the social, emotional, physical, and intellectual development of each child. We do this by building relationships, developing citizenship, and engaging students to problem solve, create and learn to reach their full potential.
School Improvement Goal: Inferring, draw conclusions, & predict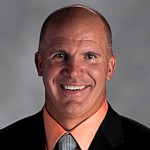 Welcome to Elkhorn Valley View Middle School, home of the Storm, where our students and staff are excited to continue the tradition of excellence the Elkhorn Public Schools is known for.
The EPS middle school curriculum is designed to meet the needs of students ages 10 to 14. The focus is both academic and exploratory. While basic skills are emphasized in core areas, exploratory experiences expose students to additional areas to help them develop new interests, to appreciate the fine and applied arts and to expand their talents.
All Elkhorn middle school students have the opportunity to participate in extracurricular activities including: instrumental music, show choir, jazz band, chess club, computer club, science club, student council, yearbook, drama club, academic competitions, running club, football, volleyball, basketball, wrestling and track.
At EVVMS, we strive to identify the unique needs of all learners and employ dedicated and knowledgeable staff to ensure students meet their fullest potential.
Chad Soupir, M.A.
EVVMS Principal
1313 South 208th Street, Elkhorn, NE 68022
Phone: 402-289-0362
Fax: 402-289-0651