It is the mission of the Elkhorn Ridge Middle School to:
Provide a safe learning environment that nurtures, challenges and encourages each to reach his or her full learning potential.
Create an educational program teaching to the needs and characteristics of early adolescents.
Work collaboratively with students, families, school district personnel, and the community in equipping students with the necessary skills to become productive and responsible citizens.
ERMS SCHOOL IMPROVEMENT GOAL: All students will meet or exceed their RIT score on MAP in all four subject areas within the school year.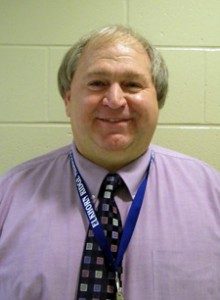 Greetings to all from the Elkhorn Ridge Middle School Principal's office. Thank you for visiting our Web site. We hope you find it informative and meaningful.
Through school improvement planning, vision and goal setting, and community involvement, we have implemented high-quality programs that meet the emotional, social, and academic needs of our students. In order to build lasting relationships that promote positive outcomes, individual attention is given to every child.
As a result of our staff's commitment to children, we are able to successfully guide students through their middle school journey. A critical step in this process is our belief that a safe environment fosters necessary opportunities for children to express individuality and creativeness without fear of negative judgments from their peers. Each student's uniqueness is recognized as a strength that others can learn from.
We also have the benefit of a community that values education and parents that are supportive of our efforts. Parent involvement is encouraged and appreciated. As a result, students come to school prepared to learn in an environment that promotes success.
We are proud of our accomplishments and are committed to continuous improvement as lifelong learners. If you have questions, comments, or concerns, please feel free to contact the Elkhorn Ridge Middle School counselor or an administrator.
Sincerely,
Mr. Kevin Riggert
17880 Marcy Street
Omaha, NE 68118
Phone: 402-334-9302
Fax: 402-334-9378