Elkhorn High School
The mission of Elkhorn High School is to enable all students to learn at their full potential in order to function responsibly in a changing society.  
After 8 years as Superintendent of Elkhorn Public Schools and 42 years with the District, Superintendent Steve Baker will be retiring at the end of June, 2017.  Transitioning into the position will be current Assistant Superintendent, Dr. Bary Habrock. Dr. Habrock,...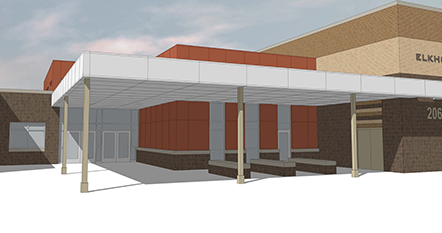 EPS will open its 11th elementary school in the fall of 2018. The school will be located near 216th and F Streets in the southwest part of the District. Choose "More" to see the full story.
About EHS
Elkhorn High School proudly serves the community of Elkhorn by providing their students a rigorous curriculum, quality instruction, opportunities to participate in extracurricular activities and a meaningful educational experience that has limitless potential.