MISSION: to inspire lifelong learners, foster a belief in one's ability to succeed, to nurture respect and appreciation of self and others, and to encourage contributions to an ever-changing world.
BUILDING GOAL: All students will improve Math computation and concept skills.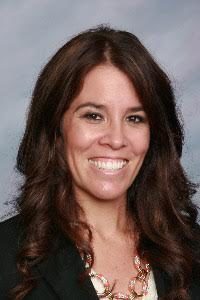 It is with great honor and excitement that I welcome you to the Hillrise Elementary website.  We are the Hillrise Huskies!  Hillrise is a school building built on rich Elkhorn tradition.  We are proud of the culture of excellence we have established through core values and high expectations.  We strive to ensure the success of every student.
As a professional learning community, our most important product is our students' growth and well-being, so we will continue our efforts to work collaboratively, to use appropriate research-based teaching strategies, and to stay student-focused in order to help every one of our Hillrise students find success. Through setting high expectations for learning, employing motivating and engaging activities, and celebrating successes, we hope to make students' learning experience at Hillrise extraordinary.
Our partnerships with our parents and our community are another key to our success. We value the support and the input of our parents and community.
Please email me or call me if I can be of assistance to you.
Mrs. Montessa Munoz, Principal
Hillrise Elementary
Elkhorn Public Schools
Email: mmunoz@epsne.org
Phone: 402-289-2602
Fax: 402-289-1610