MISSION: to inspire lifelong learners, foster a belief in one's ability to succeed, to nurture respect and appreciation of self and others, and to encourage contributions to an ever-changing world.
BUILDING GOAL: All students will improve Math computation and concept skills.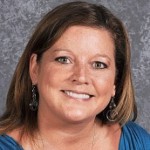 Welcome to the Hillrise Elementary Website!  We are the Hillrise Huskies!  Hillrise is one of the three oldest buildings (built in 1979) in the Elkhorn Public Schools District and we are proud of the culture of excellence we have established!
Our committed staff sets high expectations for themselves and for our students.  We are about student success!  Our goal is to give every student what they need to achieve excellence in academic and character skills.  We do this through a partnership with our parents and our community.  We have a very supportive and active PTO who helps us meet our goals with students.  We value the support and the input of our parents and community.
Please do not hesitate to contact me with any questions or concerns at 402-289-2602 or dmadden@epsne.org.
Deb Madden, Principal
Hillrise Elementary
Elkhorn Public Schools
Phone: 402-289-2602
Fax: 402-289-1610