Ensuring the best possible future story for our students.
Welcome to Blue Sage Elementary School. We open Fall 2018!
Until we have a telephone number for Blue Sage Elementary, you can reach Amy Christ at achrist@epsne.org or by calling Manchester Elementary at 402-289-2590.
Back-to-School 101 provides families with an opportunity to visit their school building, turn in paperwork, have their student pictures taken, and learn more about involvement opportunities.  Dates for the 2018-2019 school year Back-to-School 101 for all Elkhorn...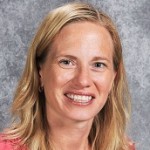 About Blue Sage Elementary
It is with great pleasure that I welcome to you to Blue Sage Elementary! Blue Sage Elementary opens in the fall of 2018, and it is a K-5 elementary building that will service Elkhorn families living in the Southwest quadrant of the Elkhorn School District.