ELKHORN SOUTH HIGH SCHOOL
The mission of Elkhorn South High School is to create an atmosphere of academic rigor that will prepare all students to become life-long learners, enabling them to function responsibly in our global society.

After 8 years as Superintendent of Elkhorn Public Schools and 42 years with the District, Superintendent Steve Baker will be retiring at the end of June, 2017.  Transitioning into the position will be current Assistant Superintendent, Dr. Bary Habrock. Dr. Habrock,...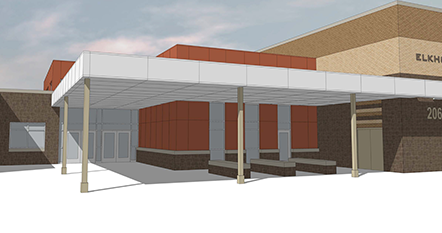 EPS will open its 11th elementary school in the fall of 2018. The school will be located near 216th and F Streets in the southwest part of the District. Choose "More" to see the full story.
About ESHS
Elkhorn South High School is a core-focused school that offers 13 AP classes for students starting Sophomore year.  Curriculum in all classes value critical reading, writing, and math skills that are transferable to college success and success in general.