ELKHORN SOUTH HIGH SCHOOL
The mission of Elkhorn South High School is to create an atmosphere of academic rigor that will prepare all students to become life-long learners, enabling them to function responsibly in our global society.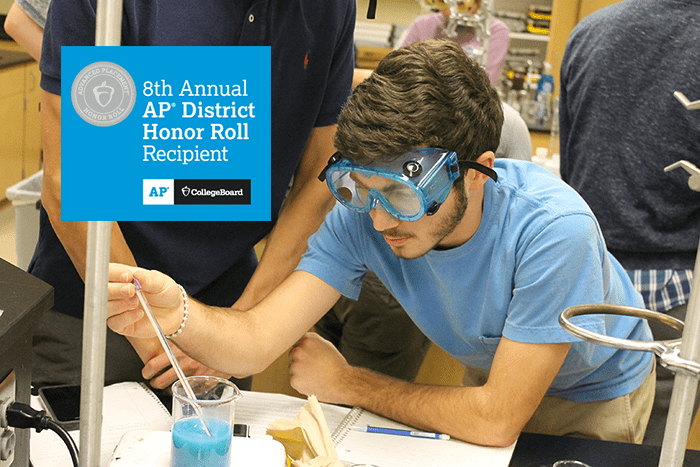 For the sixth consecutive year, Elkhorn Public Schools has earned the honor of being named to the College Board's 8th Annual AP® Honor Roll.  Nationwide, EPS is among only 450 school districts across the United States and parts of Canada being honored by the College...
Join us November 4th at 7 PM for Singin' in the Storm, a night of broadway hits! All choirs and show choirs will be performing along with selected soloists, duets, and trios. Come for a night of raffles and tunes! Tickets can be purchased...
About ESHS
Elkhorn South High School is a core-focused school that offers 13 AP classes for students starting Sophomore year.  Curriculum in all classes value critical reading, writing, and math skills that are transferable to college success and success in general.