ELKHORN SOUTH HIGH SCHOOL
The mission of Elkhorn South High School is to create an atmosphere of academic rigor that will prepare all students to become life-long learners, enabling them to function responsibly in our global society.

News
ACT Details and Preparation
Elkhorn South High School (ESHS) student Jacob McNeil was recently announced as one of two Nebraska high school students chosen as a delegate for the 55th annual United States Senate Youth Program (USSYP), held in early March in Washington, D.C.   "I love debate, and...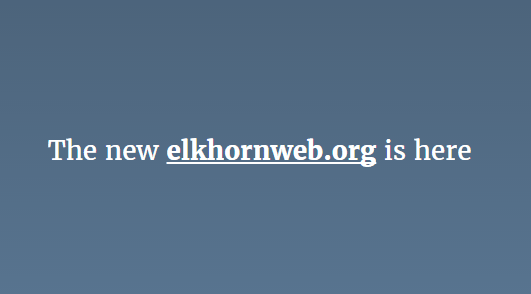 The new District and Building websites are now live so please take a moment to check them out! Below are a few items to make note of: All websites are now mobile friendly and automatically adjust to whatever device you're using. All information will be accessible...
About ESHS
Elkhorn South High School is a core-focused school that offers 13 AP classes for students starting Sophomore year.  Curriculum in all classes value critical reading, writing, and math skills that are transferable to college success and success in general.