MISSION: to build a nurturing and inclusive environment for lifelong learners. Our school community will foster individual growth by providing students with challenging and diverse learning opportunities so they will achieve academic success and thrive as responsible citizens.
SCHOOL IMPROVEMENT GOAL: All students will improve their core skills in literacy and numeracy with a focus on vocabulary.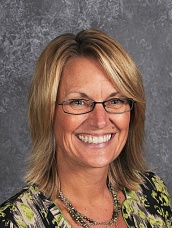 Sagewood Elementary is located in the northeast part of the Elkhorn School District and opened in 2013. Sagewood Elementary continues to grow with the surrounding neighborhoods of Suncrest, Quail Run, Quail Run Valley, Sagewood and Sagewood Pointe. We are very proud of our school and the students we serve!
Sagewood staff members are focused on building a community of learners. Our mission is to meet every student where they are and to raise each one to the next level. Inclusion of all students and meeting their needs as individuals is a goal that we strive to accomplish every single day through differentiation. We have high expectations for every child and we encourage our parents and the community to be a part of our students' education. The Sagewood team consisting of students, staff, parents and community members will build strong relationships, strive for educational excellence and develop responsible citizens as we begin to make "Timberwolf Tracks" together.
Educationally yours,
Jan Peterson
jpeterson@epsne.org
Sagewood Principal
4910 N 177th Street, Omaha, NE 68116
Phone: 402-289-9078
Fax: 402-289-4181