MISSION: to provide a respectful, responsible, and safe learning environment that ensures academic and personal excellence in a collaborative environment, so students will become productive citizens committed to lifelong learning.
SCHOOL IMPROVEMENT GOAL: All students will improve numeracy skills in the area of number sense and literacy skills in building and using vocabulary.
FROM THE PRINCIPAL

I am honored to welcome you to Manchester Elementary.  We currently serve kindergarten through fifth-grade students as one of twelve elementary schools in the Elkhorn Public School District.  

The Manchester staff is comprised of dedicated, student-centered professionals who ensure growth is the main focus while assisting children to achieve academic excellence, become productive citizens, and lifelong learners.  The staff provides a safe, caring, and positive learning environment where strong home-school relationships are valued.
Manchester is incredibly fortunate to have a highly involved Parent Teacher Organization (PTO), numerous parent and community volunteers, and several business partners who are all committed to supporting the educational experiences for our Manchester Mountain Lions.   
The staff and I look forward to working in collaboration with our Manchester community.  Please feel free to call or email me if I can be of assistance to you.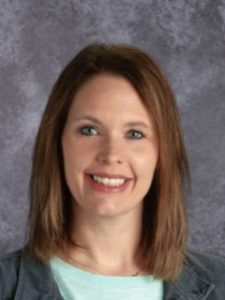 Sarah Addink
Manchester Principal
2750 N. HWS Cleveland Blvd.
Omaha, NE 68116
Phone: 402-289-2590
Fax: 402-289-5729