MISSION: to provide a respectful, responsible, and safe learning environment that ensures academic and personal excellence in a collaborative environment, so students will become productive citizens committed to lifelong learning.
SCHOOL IMPROVEMENT GOAL: All students will improve their core skills in written language.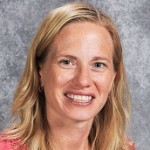 It is with great pleasure that I welcome you to Manchester Elementary, home of the Mountain Lions.  Manchester currently has approximately 520 students in grades kindergarten through fifth grade.
At Manchester, student learning is our main focus, and we are deeply committed to continuous school improvement.  Our staff is dedicated to helping the students achieve high levels of learning, and they do whatever it takes to help students learn and grow.  We are also very fortunate to have supportive and involved parents.  Plus, our amazing students are actively involved in the learning process, and they continue to challenge themselves to meet high academic standards.  The strong partnership at Manchester between the parents, community, staff, and students plays a key role in our ability to achieve excellence in education.
We value the support and input of our parents and community.  We encourage a cooperative partnership with the school and the families we serve.  I invite you to visit our school and to become a part of the Mountain Lion pride.
Please email me or call if I can be of assistance to your family.
Amy Christ, Principal
2750 N. HWS Cleveland Blvd.
Omaha, NE 68116
Phone: 402-289-2590
Fax: 402-289-5729