Elkhorn High School
The mission of Elkhorn High School is to enable all students to learn at their full potential in order to function responsibly in a changing society.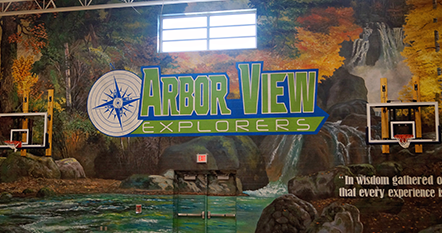 On September 18, the District held a dedication ceremony for Arbor View Elementary as well as open houses at Elkhorn Middle School, Elkhorn High School and Elkhorn South High School. Click "Read More" to see photos.
Congratulations to our spring state championship teams: Elkhorn High School baseball and Elkhorn South girls tennis. The ESHS boys soccer and the EHS boys track teams also had a notable finishes, securing runner-up titles at State.
Congratulations to the Elkhorn South cheer and dance teams on their Class B State Titles. ESHS Cheer took home First Place in Tumbling and earned a Runner-up title in Sideline. The ESHS Dance team won the Class B Title in Hip Hop and earned second place in the jazz category. Choose "Read More" to see photos.
About EHS
We understand the importance of the middle grade years in which students develop a drive for academic success, discover their passions and begin to clarify a vision for their future.